Buying or selling an aircraft can be an arduous process, but it doesn't have to be. Here are four tips to help you get started.
Tip 1 – Choose Proper Representation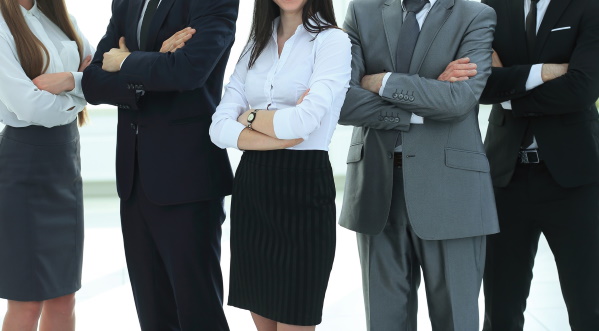 Seeking a broker is a wise decision when choosing to buy or sell an aircraft. A broker's sole purpose is to focus on selling your aircraft by using industry tools and leveraging his experience to accomplish the sale while keeping you aware of market conditions and valuations.Typically, an aircraft owner has other work to do and doesn't have the time to be focused on answering dozens of phone calls about the specifics of the listed aircraft. This is one of the many reasons professional representation is recommended for a time-consuming, complex process such as an aircraft sale.
An aircraft broker is focused on keeping your aircraft in front of potential buyers, monitoring market changes, identifying potential competing aircraft that may be affecting the timely sale of your aircraft, and managing expectations of both the seller and buyer to accomplish the goal of selling the aircraft.
The broker's network is a unique asset that can be leveraged in an aircraft purchase or sale transaction, and most buyers, sellers, and pilots do not have access to such a network. This is one of the most powerful tools when buying agents are seeking a valued aircraft – a trusted broker within their ranks.
Pilots and management companies can sell aircraft, but they may not have your well-being completely in mind and their relationships may be hindering the process. They most likely do not have access to software, services, and marketing media a professional broker uses daily. A professional and full-time aircraft sales broker has the bandwidth to respond to inquiries on your aircraft while a pilot may be flying and a management company may have other priorities. Having an experienced full-time broker assigned to your listing is valuable when buyers want answers and solutions expeditiously.
Tip 2 – Obtain an Aircraft Appraisal and Set a Realistic Asking Price

Knowing the accurate value of your aircraft can be a scientific process to most experienced aircraft brokers. It is more complicated than finding a book value of your aircraft as it involves experience, market research, and a fundamental understanding of the market and condition of the aircraft.
Remember, your airplane is only worth what the market will pay for it. Your aircraft is an advanced piece of machinery, but its value may be similar to art – it's only worth what someone is willing to pay for it. Don't become emotionally attached, understand its value with a broker, set realistic expectations of when it is going to sell and for how much, and know what potential hurdles stand in the way.
In most cases, aircraft will sell close to market value, but it may take longer to sell your aircraft depending on its demand or lack thereof.
Additional equipment installed on your aircraft, in most cases, adds value to your aircraft but it may make your airplane less desirable to certain buyers depending on the situation. A trained broker can determine which upgrades make your aircraft more desirable or what might potentially create problems during a sale process.
Damage history is also important to disclose. In aviation, this can be a huge black eye, but it does not mean it can totally ruin a deal. Remember – there is always a buyer! There may be a buyer who wants a high-time aircraft with a manageable damage history to use for charter or personal use at a lower price. Your aircraft's value will be diminished because of damage history or missing logs, but it does not mean it cannot be sold. Understanding this is important in managing your own expectations as well as others.
Once you and your broker have gone over the current market and a review of your aircraft and its potential value and/or challenges, a typical starting ask price should be clearly discussed. Let your broker know if you're motivated to sell the aircraft swiftly or have time to wait for the right buyer at the right price.
Tip 3 – Communicate and be Transparent (Expect it too)

Countless deals in business aviation have been aborted by a lack of transparency and communication, and in some cases even led to unwanted legal battles. Sellers, buyers, and brokers want to avoid legal battles at all costs and transparency and communication is key in preventing this heartache. If your aircraft has had damage or repairs, let your broker know. A minor repair may mean something more to the buyer but overcoming this objection early on saves everyone time and builds transparency.Communicate your expectations of the selling process to your broker and ask your broker to tell you theirs. You can save yourself and your broker a lot of time by identifying whether there is a fit or a mismatch in expectations before the process starts. A good broker will tell you if you have unreasonable expectations and a better one will tell you why! If you can find a broker that is able to communicate in a way that always has your interest in mind – retain them!
Tip 4 – Ask about Additional Services

An experienced broker knows how to navigate the intricacies of the buying and selling process. He or she will also be able to recommend counsel, tax professionals, and trust companies that will help insulate you from potential pitfalls. They also can provide marketing in multiple media outlets that allow a larger scope of a potential buying audience to see your aircraft.Services such as professional photography and aircraft cleaning can go a long way when showcasing your aircraft to potential buyers. Most brokers include a basic level of photo advertising and cleaning with every exclusive listing.
If privacy is a concern or your company has strict public relations policies, most aircraft brokers know how to keep a transaction private or point you in the right direction to a discrete closing.
Pre-purchase inspection is also very important. Typically, you want to have a third-party maintenance facility to perform the inspection of the aircraft during "pre-buy." This protects the buyer and the seller from surprises and keeps impartiality intact. A good broker can keep a deal together by informing the seller of any issues or "squawks" and communicating with the buyer or buyer's agent of any potential areas for concern. Some pre-purchase inspections go smoothly, and some can be complex with issue after issue. Having someone paying attention and properly communicating with all parties can keep even the most difficult of inspections pushing towards a close.
Modern Aviation
If you would like a complimentary appraisal of your aircraft, are interested in selling your aircraft, or want to learn more about purchasing your next aircraft, our team of aircraft sales professionals at Modern Aviation can guide you through the process and explain the intricacies of aircraft ownership.
Our top priority is identifying an aircraft that meets or exceeds your expectations and requirements. We are here as a resource to business leaders and entrepreneurs who want an extra leg up in today's complex, competitive market.
Modern Aviation provides charter solutions as well as Aircraft Sales (new and pre-owned).
Email me at: gconley@modern-aviation.com for a discussion on selling your aircraft or purchasing one in today's uncertain market conditions.