Military Services
Modern Aviation ILM is a DLA Energy Contract site.  Contact us on ARINC 130.4 fifteen minutes prior for setup!
Available 24/7/365.
Ready room for briefing/flight equipment storage.
Pick up and drop off rental cars at the FBO.
Modern Aviation is able to make reservations at your preferred hotels at DTS rates.  Minutes away from the FBO.
Capabilities
Towered Class D airport with 8,000' runway, Index B ARFF.
DLA fuel available 24/7.  DLA Certified Rapid Refueling site.
125,000 gal Jet A on site.
Parking apron certified for heavy transport aircraft.
Crew cars available. Rental car pick-up/drop-off at FBO.
Hotels downtown at DTS rates.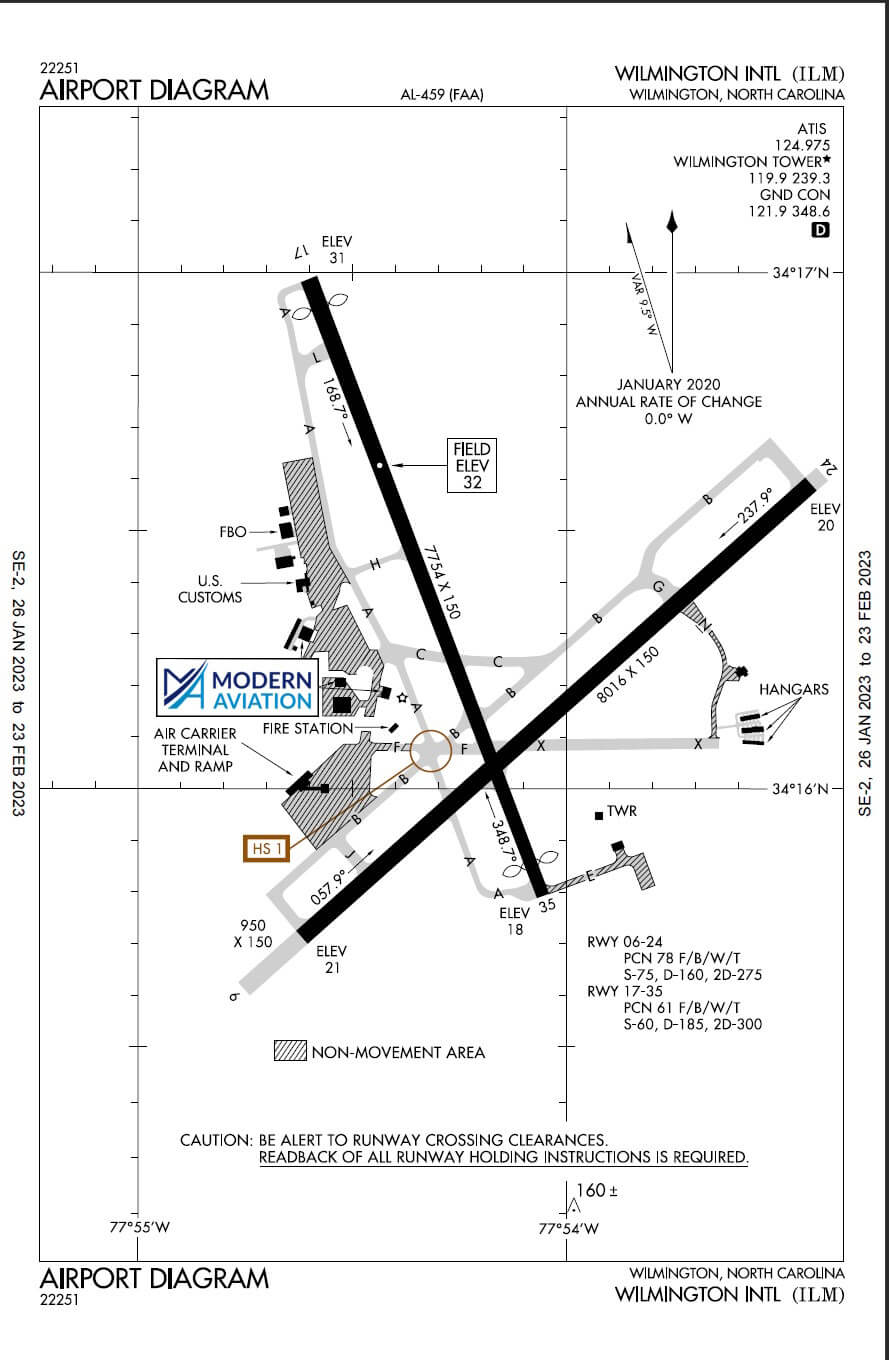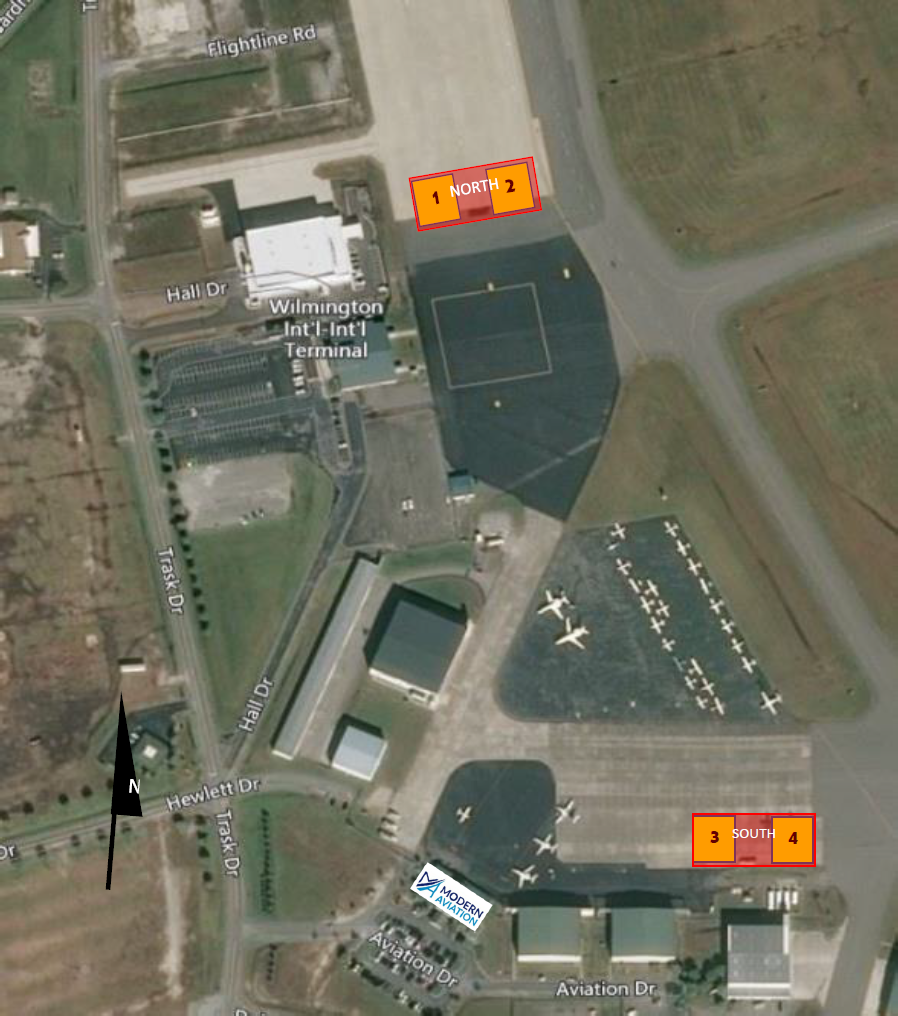 Rapid "hot" Refueling areas (North and South)
Contact Modern Aviation at 130.4 to confirm location